Architecture¶
Google Anthos can be deployed on the Nutanix Cloud Infrastructure running Nutanix AHV hypervisor using the Anthos clusters on bare metal installation method.
The Google Anthos nodes will be running as virtual machines on the Nutanix AHV hypervisor. The virtual machines need to run a validated operating system and version. The list of validated operating systems to run Google Anthos on Nutanix AHV can be found in the Nutanix section of the partner platforms page.
The Nutanix CSI driver can be used to consume the storage provided by the Nutanix Cloud Infrastructure through Kubernetes Persistent Volumes.
See the diagram below for a high-level architecture overview: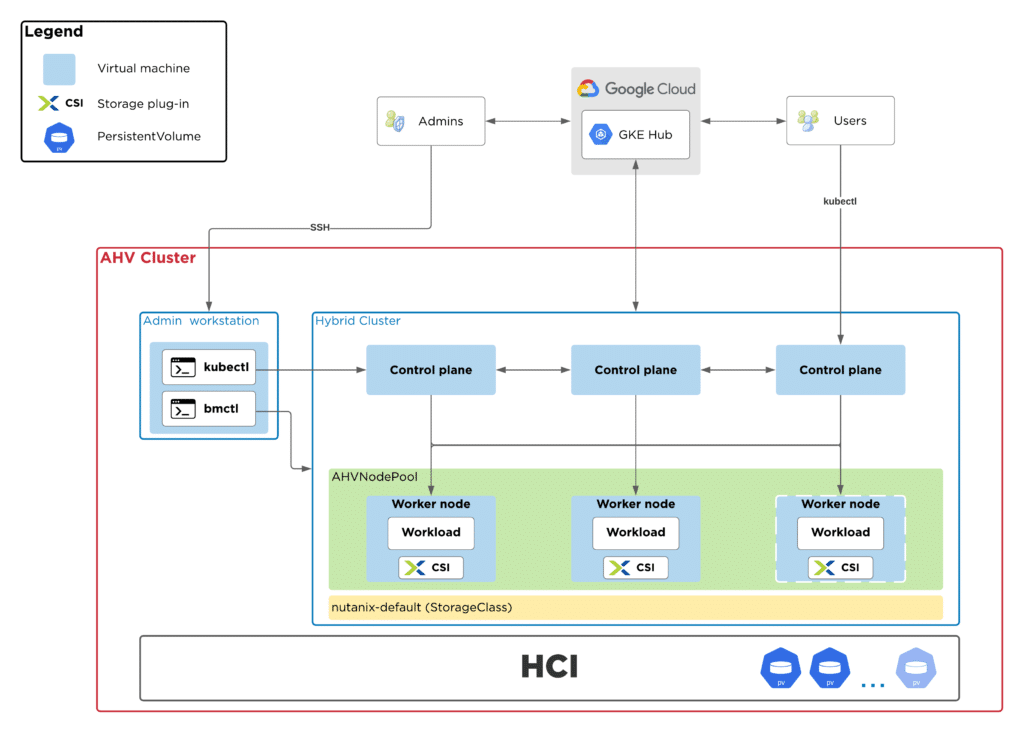 Refer to the Nutanix HCI Now Runs as Google Cloud's Anthos article for more information on the partnership.